Toner (twist cap)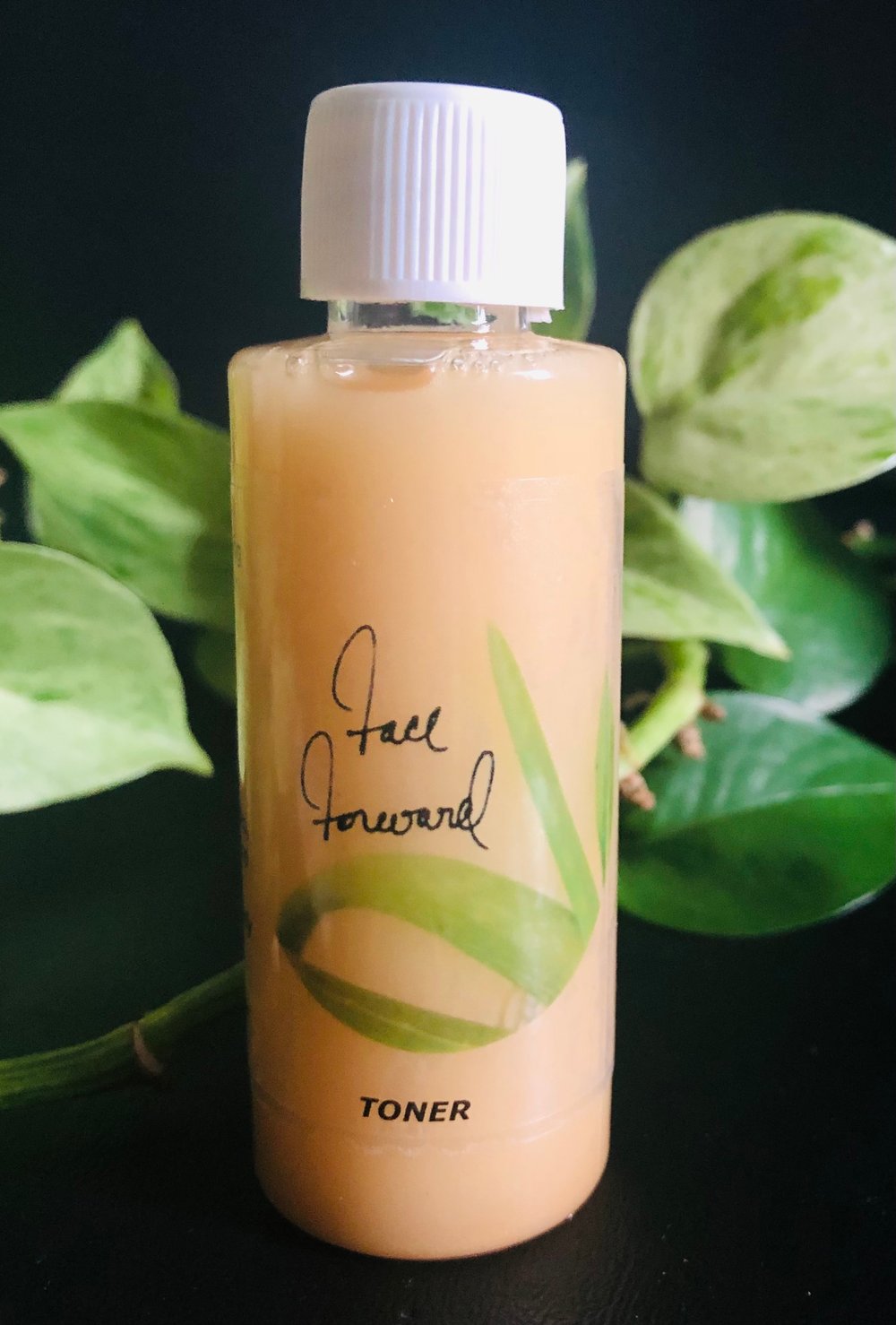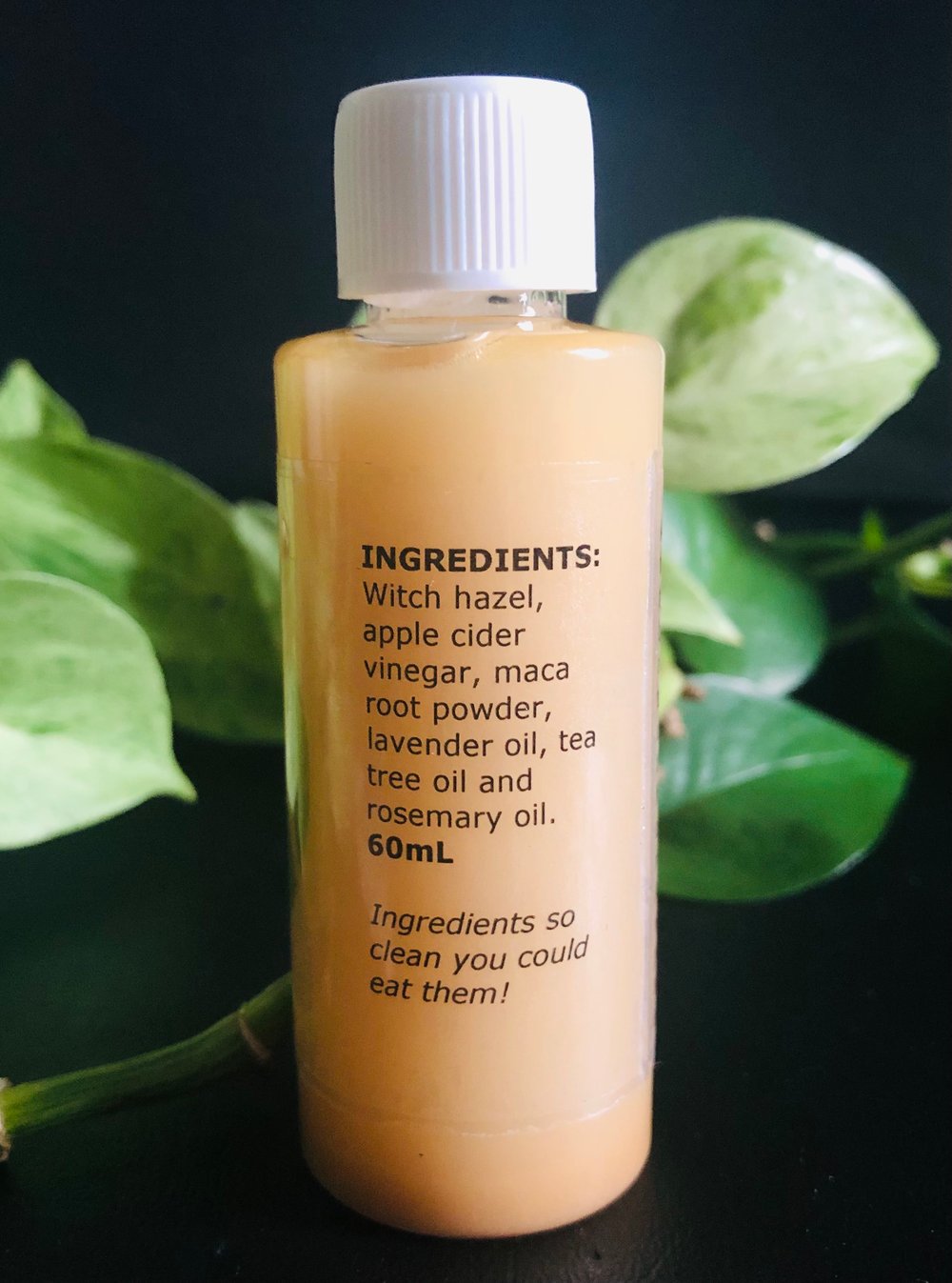 A refreshing, clarifying facial and body toner that cleanses skin by helping to even complexion/tone, control oil, cleanse impurities, retain moisture, and reduce the appearance of fine lines, pores and wrinkles.
60mL
DIRECTIONS:
Shake the bottle prior to applying as the ingredients are apt to settle over time.
Apply to face and body with a cotton ball or pad after washing and/or as a refresher at any time of day.
INGREDIENTS:
Witch hazel, apple cider vinegar, maca root powder, lavender oil, tea tree oil and rosemary oil.
Ingredients so clean you could eat them!